Gastronomy of Hotel SLOVAN
Excellent dishes of local and international kitchen, prepare for you our chef de cuisine Ing. Michal Blaha and his team with enthusiasm and diligence. Enjoy home cooked meals from fresh ingredients in buffet form for breakfast and dinner.
We regurarly change offer of buffet menu, so that we can satisfy our demanding guests. When we prepare meals, we use local and seasonal fresh products. We prepare homemade baking, pancakes and side dishes daily fresh right in our kitchen. We constantly try for you new recipes, so that the hotel's menu is still attractive and unusual.
Relax atmosphere of wellness stay at Hotel SLOVAN enhance excellent kitchen and pleasant atmosphere in the spacious restaurant with a wide range of gastronomic specialties of Slovak and international kitchen, wines, distilates, hot and cold drinks.
Meals served in the restaurant are prepared for wellness stay at wellness style and always characterized fresh and quality ingredients. Most of meals doesn´t contain gluten. Wellness stay or a weekend stay makes pleasure wine lovers with wide choice of Slovak wines.
Café and snack bar
The spacious living room of the hotel. 120 comfortable chairs invites you to for a homely rest, sitting with friends with the bottle of wine, a glass of your favourite aperitif or a cup of fragrant tea or coffee. Interesting magazines or wide screen will make your moments of relaxation and siesta. Wi-Fi access zone will allow you to stay in touch with happening in the world.

Professional sommelier is choosing for you:
domestic wine carefully chosen according to season
excellent white and red varieties such as Devin and Dunaj
young wines from season offer
sparkling wines of exceptional events (Prosecco and Champagne)
specialities from domestic production (Tokaj, Mead)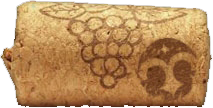 Trips around Tatranska Lomnica
More tips for trips here.