In High Tatras live fast mountain gout, wise marmot and fearless bear, it knows each child. High Tatras are also particularly rich on various kinds of birds. They live here around us, they sing beautifully, they are happy and they have interesting habits, get to know him will be definitely great.
Therefore, the team of enthusiasts of the hotel SLOVAN decided to prepare educational-fun project of birds living in the Tatras called Tatras songbirds. We believe that we inflame you for exploring that birds, not only children but the whole families.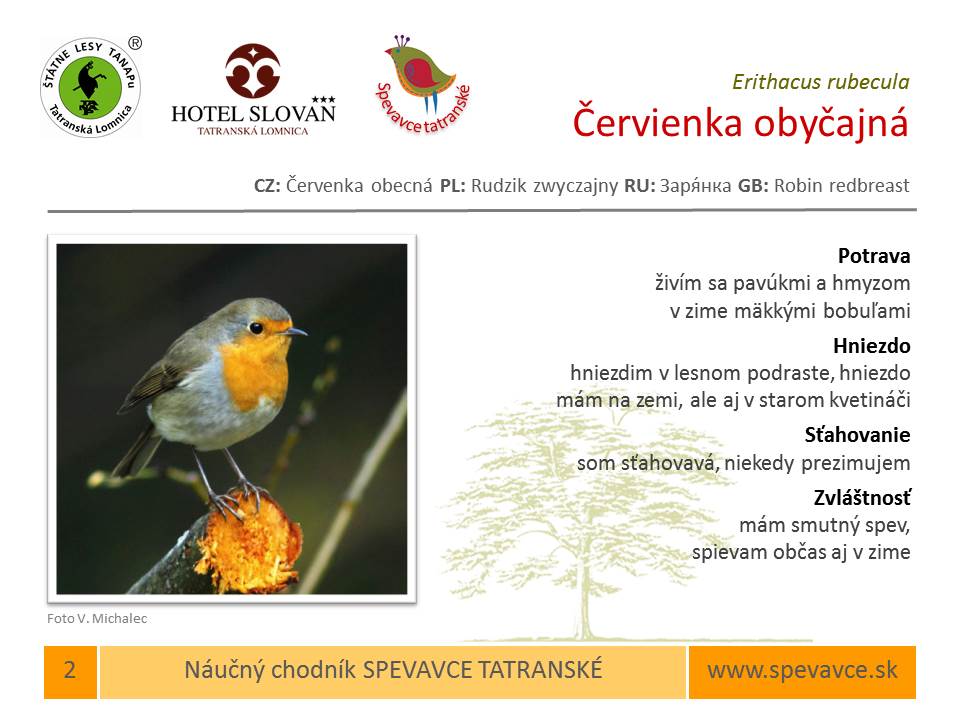 Project of TATRA´S SONGBIRDS in three steps:
1. spend free time pleasantly with family
2. learn something new about songbirds
3. acquire knowledge through the www.spevavce.sk
We aimed:
expand the possibilities of leisure activities in the Tatranska Lomnica an interesting possibility of survival free time for families with children,
raise awareness of the less-known fauna of the High Tatras, Tatra´s songbirds,
through the educational-entertaining way bring the natural environment,
effortless forms involve children and families as participants in the project, an interactive combination out-door/in-door program,
actively present a nature trail for children and adults during the summer season.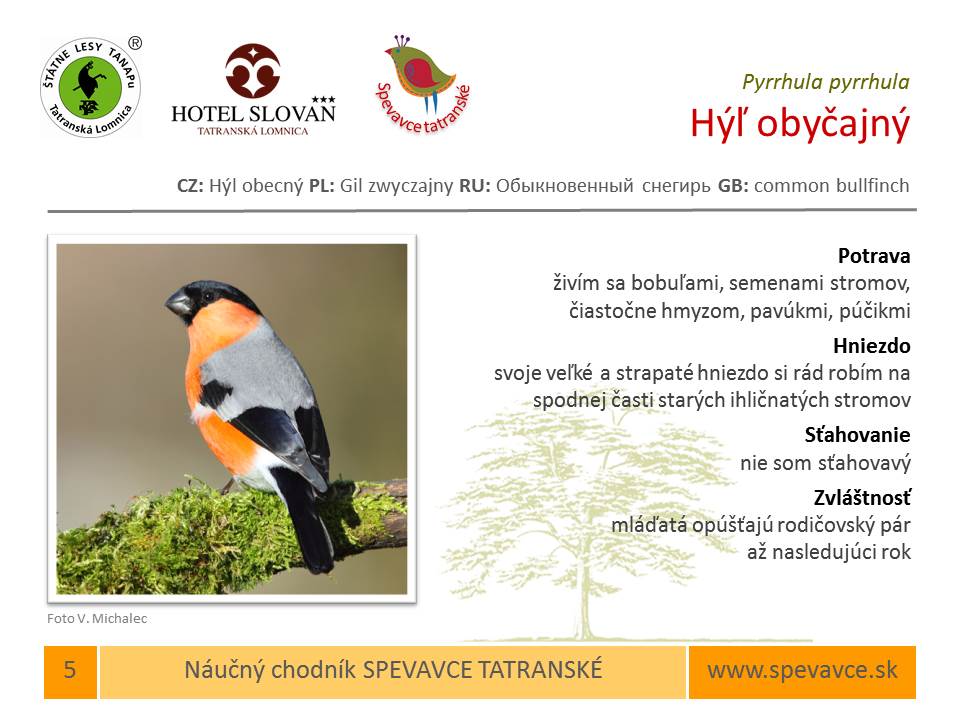 More on educational path:
Educational path TATRA´S SONGBIRDS can be found in the central part of the Tatranska Lomnica, about 300 meters from the valley station of the chairlift at Rocky Mountain Lake, in the hotel Park Hotel SLOVAN, Tatranska Lomnica 46. Park is freely accessible to all visitors. Trail consists of the 15 information panels, made of wood, which corresponds nicely with the surrounding environment. On each of the panels is text and image information on individual bird species. The total length of educational path is 180 m, walkway covers an area of about 6.5 thousand m2. Included is also a rest area with wooden benches and a number of bird nest boxes.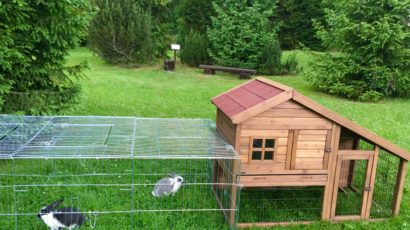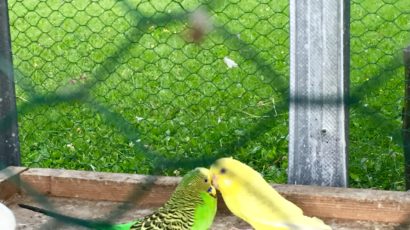 For the project we selected 16 unique species of birds living in the High Tatras:
Installation Contractor of the project: Hotel SLOVAN*** Tatranská Lomnica, www.hotelslovan.sk
Guarantors of the project: State Forests of the Tatra National Park, Tatranská Lomnica, www.lesytanap.sk and SOS Bird Life Slovakia, www.vtaky.sk
Special thanks to: Slovak Agency for Environment and project "On tour with Natura" www.snaturou2000.sk.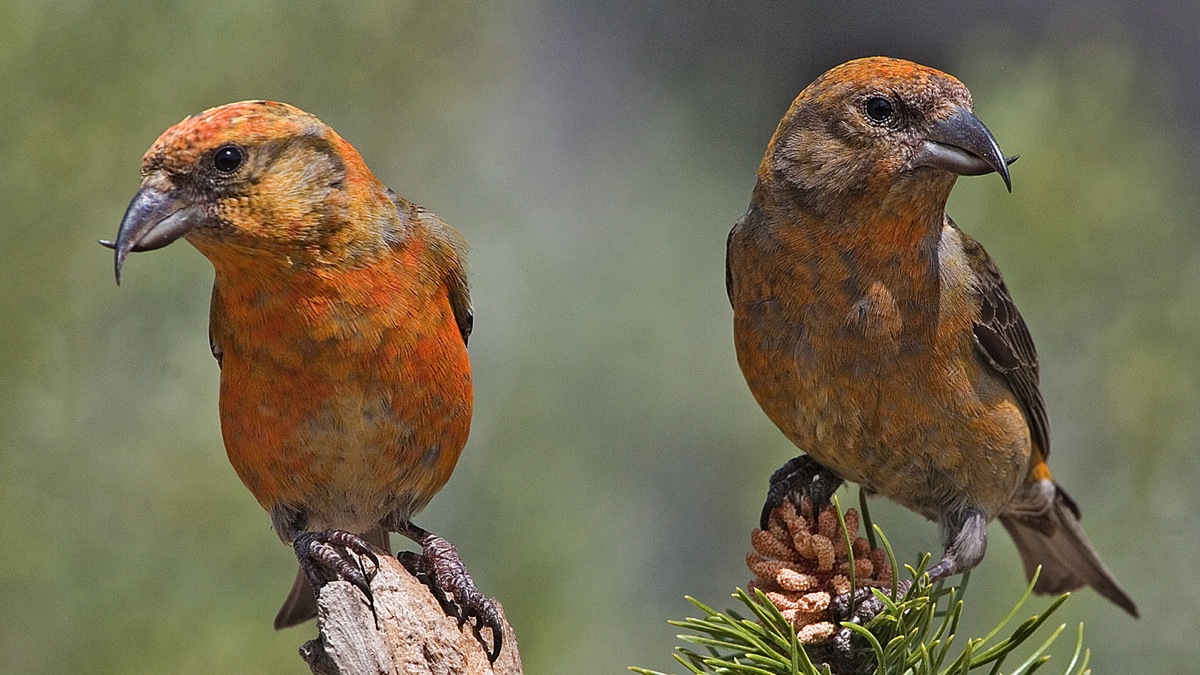 Common Crossbill (Loxia curvirostra), Autor: Elaine R. Wilson, www.naturespicsonline.com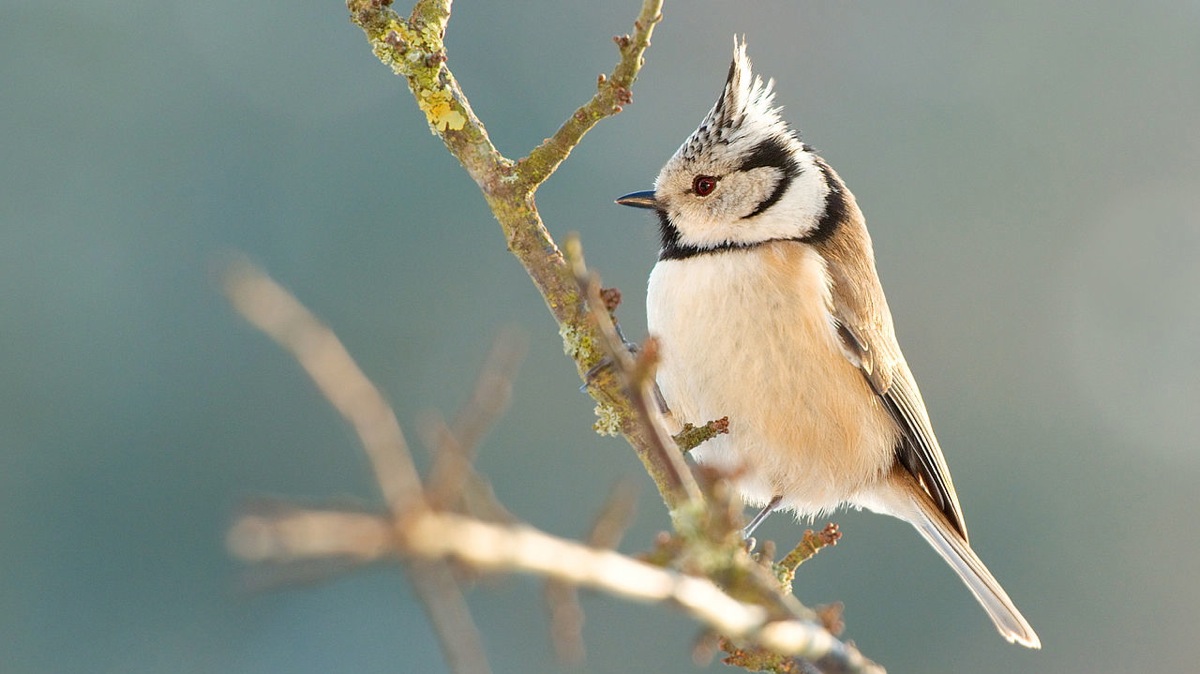 Crested Tit (Lophophanes cristatus), Autor: Luc Viatour, www.lucnix.be
About the project TATRA'S SONGBIRDS wrote:
The Union of Mother centers in Slovakia, magazine Maternity centers, p. 31
The portal www.tatry.sk
The portal www.regiontatry.sk
The portal www.vzdelavanie.sk
The portal www.sdetmi.com
The portal www.kamsdetmi.sk
The portal www.holiday4kids.sk
The portal www.top.fashion.sk